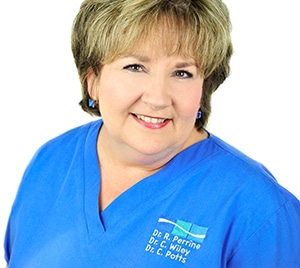 Chairside Orthodontic Assistant
Hi, my name is B.J. and I am one of Dr. Potts' Chairside Orthodontic Assistants. I have been working with this Orthodontic office for over 35 years and really have a good time working with our team. I enjoy getting to know our patients and making sure your experience in our office leaves you walking out the door with a huge smile on your face.
I have a wonderful son and daughter. My husband and I spend our free time enjoying them and our grandchildren.  I love to cook and have meals & fun with family and friends.